How Washington Can Legalize Sports Betting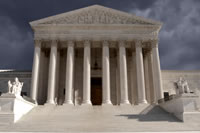 Washington doesn't have a thriving commercial gambling industry, and the only casinos in the state are on tribal lands, which operate under a specific set of rules separate from the rest of the state. There are horse tracks in WA, as well as OTB locations and simulcast betting, but these are not classified as sports betting activities, and these venues are not racinos, so they are unlikely to be considered as the de facto hosts of any newly-instituted sports betting endeavors. However, there is the possibility for legal sports betting in WA, and the Washington State Gambling Commission's Chris Stearns outlines the two available avenues:
One possibility, says Stearns, is that the initiative to institute and regulate sports betting in the state receives a two-thirds supermajority in the legislature (both houses). However, Stearns goes on to say:
"Washington is still a pretty conservative state as far as gambling goes. And this is entirely, 100 percent in the hands of the legislature…I'm sure there will be…a number of legislators that will be interested in it. I'm sure there will be an equal number of legislators that are probably not going to be thrilled about it."
Well, 50-50 isn't quite two-thirds, so that option, for the time being, seems unlikely. Stearns agrees, claiming that "nothing can happen…until next year at the earliest."
The other option, according to Stearns, is a state-wide referendum. In other words, a public vote. In this case, the legislators are still in control of allowing the referendum to go to the public, but it is more politically expedient for the legislators themselves, as they can claim the moral high ground (whatever their actual position) and say "We left this up to the people to decide."
So though it will take cooperation from the Washington house and senate, if there are enough politicians there who cannot afford to sully their reputations in the eyes of their constituencies by overtly supporting sports betting, this is a means to essentially get the law passed without assigning their names to it. Of the two options, per Stearns' view, this latter is the more likely.
Still, even that avenue faces hurdles. Several years ago, Washington voters were given the chance to expand casino gaming off of reservations, setting the table for commercial casinos to operate in the state. That referendum was voted down by the public, and tribal casinos remain more or less sovereign. In fact, WA is the only state in the US where the tribal casinos share none of their revenue with the state in which they technically operate.
Former Washington Attorney General Rob McKenna expands upon that issue:
"Our compacts with the tribes don't allow for [revenue sharing with the state]. And unless that were to change, we wouldn't see any revenues to state government for sports betting either."
This point is critical: The overturn of PASPA and the entire point of legalized sports betting – at least from the state governments' points of view – is to maximize revenue via taxation. The average US state – even states without any major professional sports teams (and WA has two) – stands to make tens of millions (or even hundreds of millions) of dollars each year from the taxes levied on the sports betting industry and the incomes it produces for citizens in general.
Washington's government, were it to legalize sports betting today, would earn neither money nor power from the move. It is a rare thing indeed that any government passes any law that doesn't increase its authority or its coffers, so – at face value – sports betting seems like a nonstarter.
SportsBettingWashingtop.com knows if the tribal casinos budge on compact restructuring, there's a chance sports betting in the state will work out, but that will take some time before coming to fruition. Outside of Hawaii or Utah, Washington is uniquely positioned to become one of the last US states to legalize sports betting.
Let's just hope common sense prevails.
Best Washington Sports Betting Sites - 100% Trusted + Safe
| | | | | |
| --- | --- | --- | --- | --- |
| | | 50% Up To $250 | VISA + Wire Transfer | |
| | | 50% Up To $1,000 | VISA, Bitcoin, Cash Wire | |
| | | 50% New Member Bonus! | VISA, Bitcoin | |
| | | 100% Up To $300 | VISA, Bitcoin | |
| | | 50% Up To $1,000 | Bitcoin, Wire Xfer, VISA | |