How To Bet On The Seattle Seahawks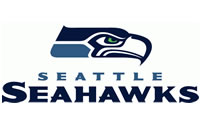 Nearly every diehard NFL fan in Washington has wanted to learn how to bet on the Seattle Seahawks. Being able to win money from your favorite team performing well is every sports enthusiasts dream. It is not as hard to start betting on the Seahawks as you might think, and in fact, it's quite easy. You only need to know the different ways to bet on the Seattle Seahawks, including different game lines and wager types. Once you know your wagering options, the next step is to start joining the top online sportsbooks for betting on the Seahawks.
We can walk you through the process, giving you all the details you need on wagering options and more. Plus, betting on the NFL is huge in general and you can apply what you will learn on this page to wager on any of the other 31 NFL teams. Keep reading more below to learn the different wager types that you Seahawks fans can use to bet on your favorite team.
Seahawks Game Lines
Every week during the NFL season, preseason and post-season included, brings a new opportunity to make money by betting on the Seahawks. You will find that there are several different ways to bet on the Seattle Seahawks at online sportsbooks. Though the odds themselves will differ, the types of game lines will remain consistent. The three main lines will be the moneyline, point spread, and game total. Below, we're going to detail how each of these ways to wager on Seahawks games work and provide a few examples so that you will see how these wagers are won.
The Spread - The first and most popular is betting the Seahawks' spread. This is where oddsmakers will handicap the matchup by simply saying that one team must win by no less than a certain margin or by saying that one team must not lose by more than a certain margin.
For instance, you may see a line that reads Arizona Cardinals vs. Seattle Seahawks (-3.5)
This means that Seattle is favored to win the game by 3.5 points and in order to win the wager, they must beat the Cardinals by no less than 4 points. When you see half-point spreads come into play, there is no chance for a push to get your money back.
Moneyline / Straight Up - Betting on the moneyline can be safe or risky depending on which side you take. The moneyline is a payout value assigned to each team for a straight up win which is different from the spread because you do not have to win by a certain margin. Instead of handicapping the game using points, oddsmakers use moneylines to handicap through payouts. Here is an example of how a moneyline bet on the Seattle Seahawks would read:
Seattle Seahawks (+175) vs. Green Bay Packers (-150)
Anytime a team is assigned a "+" value that is an indicator of the underdog, and the opposite is almost always true when the "-" value is assigned. In this scenario, those who bet on the Seattle Seahawks would profit +175 or 175% of whatever is wagered if Seattle wins the game. If that wager is $10, then the bet would payout $27.50 total, $17.50 in profit. Assume that Seattle is -150 in this matchup and wins the game then a $10 wager would only pay $16.67 total, $6.67 in profit.
Over/Under - The final straight wager is the over/under or game total for points scored. These are unlike the other two straight wagers because it does not matter who wins or by how much but rather how many points are scored. Oddsmakers will review all sorts of data to determine an appropriate points total for a particular matchup. They then offer this number to the public to wager on whether there will be more or less points scored than that predetermined total.
A typical Seahawks over/under would read, San Francisco 49ers vs. Seattle Seahawks, 42.5 o/u
This indicates that oddsmakers think these two teams will combine for right around 42 or 43 points. If you wager on the over and these teams combine for 43 points, you win. If you wager on the under and they only score 42 points, you win. Using the half point assures there will be no push or a chance to get your money back for a tie as a tie is not possible.
Click Here To See Current Seahawks Game Lines From An Online Sportsbook
Seattle Seahawks Player Prop Bets
Betting on Seahawks players is a fun way to put action on the game without wagering on the result. You will focus on how one particular player performs throughout a game. You might find props on passing yards, touchdowns, completions, and just about any other measure that you can think of. As player props are stats-driven, it is helpful to do a little research in order to make a smart bet. For example, if you are betting the over/under on total passing yards, you will want to look at that player's avg. passing yards per game compared to how many the opponent has been allowing.
Player props are designed in multiple ways for various players, so here are some of the general over/under and yes/no Seahawks player props that you might come across:
Seattle Seahawks - Player Prop Examples
Player A Total Passing Yards
Will Player B Record More Than 65 Receiving Yards?
Total Interceptions Thrown
Total Rushing Yards
Will Player X Score A TD Vs Los Angeles Chargers?
Will Player X Have More Or Less Than Five Receptions?
Click Here To See Current Seahawks Team Proposition From An Online Sportsbook
Live Betting On Seattle Seahawks Games
Live betting is something that most people do not know exists when it comes to wagering on the Seahawks or on sports in general. However, several online sportsbooks like the ones we're going to show you below offer ways to bet on games as they are in progress. These can be things like, run or pass on the next play, over/under 2.5 yards gained on the next play, over/under time left on clock when next timeout is called, etc... You really have to experience this for yourself to see what's available because it's always changing and bookmakers are always finding new ways to wager live on Seahawks games.
This Link Will Take You To Bovada Where You Can Find Live Betting On The Seahawks
Mobile NFL Betting On The Seattle Seahawks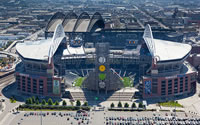 One way to bet on the Seattle Seahawks is through mobile NFL betting. All of the top online sportsbooks also offer mobile betting platforms so that you can bet on the Seahawks from any place, at any time. You will be able to wager on the same Seahawks betting lines and have just as many wagering options. Through a mobile sportsbook, you can also fund your account, claim huge bonuses, and also request quick payouts. The platform will be a streamlined version of the main sports betting site, making it easy to navigate from your dashboard to your bet slip. To start mobile betting on the Seattle Seahawks, visit sports betting sites like BetOnline and Bovada from your iOS, Android, or BlackBerry device.
Other Ways To Wager On The Seattle Seahawks
A very popular way for Seahawks fans to bet on their team is by betting on future odds. These are odds that Seattle will win the Super Bowl, or win the NFC, or even just win the NFC West division.
Fans love these odds because it's not only a chance to make some money but it's also a way to show that they support their favorite team. But, it doesn't hurt that future odds really pay out well when they come through and win. If a team was considered a longshot before the season and ends up winning the Super Bowl, it could potentially pay 100 to 1 or even higher if the team was really bad the season before.
Future odds for the Seahawks are available every week of the year, off-season, preseason, regular season, and post-season (if applicable)... basically all year round.
Click Here To See Current Seahawks Future Odds From An Online Sportsbook
Best Sites For Wagering On Seahawks Games
This is where we pump the online sports betting sites trusted for Washington bettors. All of them feature a variety of NFL betting odds for the Seahawks such as the ones we talked about above. We have reviews of our favorite place to wager but below that are some other sites that work just as well and are preferred by some bettors. Take a look and if you like what you see, you can sign up in just a few minutes, make your deposit in a few more minutes, and be wagering on the Seahawks game this week for real cash.
Bovada.lv – Bet On The Seahawks With Bitcoin

You have probably already heard of Bovada.lv as it is one of the top online sportsbooks in the industry. The online bookmaker accepts Washington residents and has an extensive selection of Seahawks betting lines throughout the season. Starting betting during the preseason and go all the way to the Super Bowl. You will find that the sportsbook is fully-loaded, giving bettors the option to bet on live odds and from their mobile devices. When you join the site, you can immediately take advantage of their huge bitcoin bonus. You can get a 50% match bonus up to $500 when you use code BVSBITCOIN50 while making a deposit. The free plays can be used on Seattle Seahawks betting odds, and you can even bet on props or make any other type of wager.
Sportsbetting.Ag - All Wagers From Washington Residents Accepted Here

If we only had to recommend one online betting site for the Seahawks it would be Sportsbetting.ag. For starters, they have an enormous 25% to $1,000 deposit bonus which can be collected on every single deposit made. All you have to do is use code FORLIFE while at the cashier. That means a lifetime of bonuses and as much as $1,000 each time you use any of the convenient deposit methods offered like VISA, bitcoin, wire transfers and more. Sportsbetting.ag makes it easy to put money on Seahawks games as they accept all USA residents, including those that live in Washington.
Find more details about how to bet on sports online at other websites like USAOnlineSportsbooks.com. There is a big difference between betting online and betting in Vegas, so be sure you know what you are doing.
Seattle Seahawks Betting FAQs
How Do I Make A Deposit At A Seahawks Betting Site?
In order to bet on the Seattle Seahawks, you will, of course, need to fund your online sportsbook account. Seahawks betting sites offer several flexible deposit methods, many of which are instant. Credit card sportsbook deposits are considered the most convenient, with most sites accepting Visa and MasterCard. The limits will usually be between $50 and $5,000, with the possibility of small fees charged by both the sportsbook and your card issuer. Bitcoin is another deposit option that will have a minimum closer to $10 with maximums that can exceed $25,000 depending on the sportsbook. There are never any fees charged for bitcoin sportsbook deposits, and the method is more reliable. Other deposit options include checks for those that prefer more traditional methods, and bank wire transfers for high roller sports betting.
How Do I Collect My Winnings From Betting On The Seahawks?
With every bet on the Seattle Seahawks that you make, the goal is to win and make a profit. When it comes time to withdraw your winnings, online sportsbooks will present a few different options. We suggest bitcoin for the fastest sportsbook payouts. Your funds will be credited to your wallet within minutes of being processed, and it is one of the only payout methods that has no withdrawal fees. One of the most popular sportsbook withdrawal methods is via check, with your funds arriving within a week. There may be a fee of up to $50 to have your check mailed. Bank wires will have your winnings sent directly to your checking or savings account, but this method often has the highest fees. Some Seahawks betting sites, such as BetOnline and SportsBetting, will offer one free payout per month as a token of appreciation to their bettors.
Are There Bonuses At Seattle Seahawks Online Sportsbooks?
You can start claiming bonuses the moment that you start betting on the Seattle Seahawks. Every site offers welcome bonuses to their new players, giving you the chance to instantly increase your bank by thousands of dollars. When you make your initial deposit, the sportsbook will match your amount by a certain percentage. The bonuses don't stop once you've joined, as some sites offer reload bonuses on subsequent deposits. Other rewards may come in the form of free bets for trying out certain features such as live betting or mobile wagering. Check the Promotions/Bonuses page of each sports betting site that you join to find the right bonus.