How To Bet On The Seattle Seahawks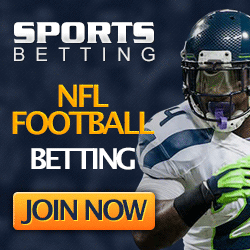 Being that Seattle is the "Home Of The 12th Man", it's fair to say that the Seahawks have some loyal fans and for that reason we created this page to help them not only learn how to bet on the Seattle Seahawks but also where. Plus, betting on the NFL is huge in general and you can apply what you will learn on this page to wager on any of the other 31 NFL teams. Keep reading more below to learn the different wager types that you Seahawks fans can use to bet on your favorite team.
Every week during the NFL season, preseason and post-season included, brings a new opportunity to make money by betting on the Seahawks. Below, we're going to detail how each of ways to wager on Seahawks games work and provide a few examples so that you will see how these wagers are won.
Weekly Betting Odds For Seattle Seahawks Games
Most wager lines for the Seattle Seahawks games are based off of the final score of the game, quarter or half. These wagers are typically called straight wagers and there are three different types. These wagers are available each week for the next Seahawks opponent, typically a day or two after their last game.
The Spread - The first and most popular is betting the Seahawks' spread. This is where oddsmakers will handicap the matchup by simply saying that one team must win by no less than a certain margin or by saying that one team must not lose by more than a certain margin.
For instance, you may see a line that reads Arizona Cardinals vs. Seattle Seahawks (-3.5)
This means that Seattle is favored to win the game by 3.5 points and in order to win the wager, they must beat the Cardinals by no less than 4 points. When you see half-point spreads come into play, there is no chance for a push to get your money back.
Moneyline / Straight Up - Betting on the moneyline can be safe or risky depending on which side you take. The moneyline is a payout value assigned to each team for a straight up win which is different from the spread because you do not have to win by a certain margin. Instead of handicapping the game using points, oddsmakers use moneylines to handicap through payouts. An example of a moneyline you might see on a Seahawks would read:
Seattle Seahawks (+175) vs. Green Bay Packers (-150)
Anytime a team is assigned a "+" value that is an indicator of the underdog, and the opposite is almost always true when the "-" value is assigned. In this scenario, Seahawks bettors would profit +175 or 175% of whatever is wagered if Seattle wins the game. If that wager is $10, then the bet would payout $27.50 total, $17.50 in profit. Assume that Seattle is -150 in this matchup and wins the game then a $10 wager would only pay $16.67 total, $6.67 in profit.
Over/Under - The final straight wager is the over/under or game total for points scored. These are unlike the other two straight wagers because it does not matter who wins or by how much but rather how many points are scored. Oddsmakers will review all sorts of data to determine an appropriate points total for a particular matchup. They then offer this number to the public to wager on whether there will be more or less points scored than that predetermined total.
A typical Seahawks over/under would read, San Francisco 49ers vs. Seattle Seahawks, 42.5 o/u
This indicates that oddsmakers think these two teams will combine for right around 42 or 43 points. If you wager on the over and these teams combine for 43 points, you win. If you wager on the under and they only score 42 points, you win. Using the half point assures there will be no push or a chance to get your money back for a tie as a tie is not possible.
Click Here To See Current Seahawks Game Lines From An Online Sportsbook
Seattle Seahawks Player Prop Bets
Betting on Seahawks players is a fun way to put action on the game without wagering on the result. Player props are designed in multiple ways and it's best to just show you a few examples of how they can work.
Seattle Seahawks - Player Prop Examples
Russell Wilson vs. Arizona Cardinals - Total Passing Yards
Over 224.5 Yards Passing
Under 224.5 Yards Passing
This prop bet is on Seahawks QB Russell Wilson's total passing yards in a game versus the Arizona Cardinals. If Wilson throws for 225 yards or more, the over wins. If Wilson throws for 224 yards or less, the under wins.
Will Golden Tate Score A TD vs. San Diego Chargers?
This player prop asks whether Golden Tate will score a touchdown in the Seahawks game versus the Chargers. The "Yes" option is not favored but pays 1.3 to 1, or $1.30 for every $1 wagered if he scores. The "No" option is more likely and that's why oddsmakers are only paying $1 for every $1.10 wagered on this prop.
Click Here To See Current Seahawks Player Proposition From An Online Sportsbook
Seattle Seahawks Team Prop Bets
Team props for the Seahawks are a lot like player props but do not focus on an individual but rather the team's performance. These are also really fun to wager on and really have nothing to do with the outcome of the game, however the outcome of the game can influence which side of these propositions wins.
Examples Of Team Props On Seahawks Games
Seahawks Total 1st Downs vs. Dallas Cowboys
Over 13.5 First Downs
Under 13.5 First Downs
As you can see, a simple game stat such as how many first downs are converted by the Seahawks' offense can be wagered on. In this scenario, if the Seahawks only convert 13 first downs, the "Under" wins the wager as where 14 first downs would win for those who bet on the "Over".
Will The Seahawks Make The Playoffs?
This team prop is self explanatory however it is slightly different than some other examples we could have shown you. This prop only gives the option to wager "Yes" and does not give other bettors the opportunity to bet against Seattle making the postseason. But, if the Seahawks reach the NFC playoffs, bettors who took this wager would win $25 in profit for every $10 wagered.
Click Here To See Current Seahawks Team Proposition From An Online Sportsbook
Live Betting On Seattle Seahawks Games
Live betting is something that most people do not know exists when it comes to wagering on the Seahawks or on sports in general. However, several online sportsbooks like the ones we're going to show you below offer ways to bet on games as they are in progress. These can be things like, run or pass on the next play, over/under 2.5 yards gained on the next play, over/under time left on clock when next timeout is called, etc... You really have to experience this for yourself to see what's available because it's always changing and bookmakers are always finding new ways to wager live on Seahawks games.
This Link Will Take You To Bovada Where You Can Find Live Betting On The Seahawks
Other Ways To Wager On The Seattle Seahawks
A very popular way for Seahawks fans to bet on their team is by betting on future odds. These are odds that Seattle will win the Super Bowl, or win the NFC, or even just win the NFC West division.
Fans love these odds because it's not only a chance to make some money but it's also a way to show that they support their favorite team. But, it doesn't hurt that future odds really pay out well when they come through and win. If a team was considered a longshot before the season and ends up winning the Super Bowl, it could potentially pay 100 to 1 or even higher if the team was really bad the season before.
Future odds for the Seahawks are available every week of the year, off-season, preseason, regular season, and post-season (if applicable)... basically all year round.
Click Here To See Current Seahawks Future Odds From An Online Sportsbook
Best Sites For Wagering On Seahawks Games
This is where we pump the online sports betting sites trusted for Washington bettors. All of them feature a variety of NFL betting odds for the Seahawks such as the ones we talked about above. We have reviews of our favorite place to wager but below that are some other sites that work just as well and are preferred by some bettors. Take a look and if you like what you see, you can sign up in just a few minutes, make your deposit in a few more minutes, and be wagering on the Seahawks game this week for real cash.
Sportsbetting.ag - All Wagers From Washington Residents Accepted Here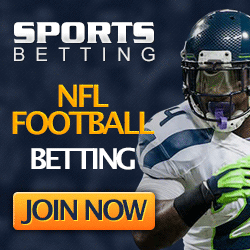 If we only had to recommend one online betting site for the Seahawks it would be Sportsbetting.ag. For starters, they have an enormous 25% to $900 deposit bonus which can be collected on every single deposit made. That means a lifetime of bonuses and as much as $900 each time you use any of the convenient deposit methods offered like VISA, prepaid cards, wire transfers and more. Sportsbetting.ag makes it easy to put money on Seahawks games as they accept all USA residents, including those that live in Washington.
Find more details about how to bet on sports online at other websites like USAOnlineSportsbooks.com. There is a big difference between betting online and betting in Vegas, so be sure you know what you are doing.